Free Class tonight at 6:30pm!
===================================================
RSVP now for The Ballston Games this Thursday night at 6:30pm! Following the team workout, lululemon will host a trunk show at BCF with the opportunity to get free printing of the BCF logo on any apparel purchased that evening!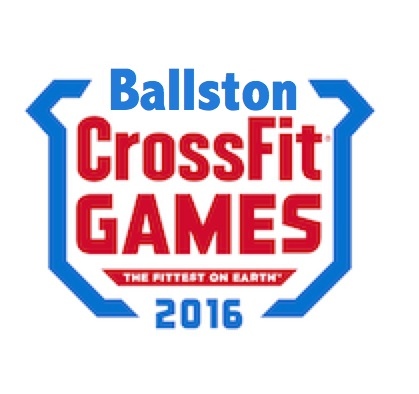 Have you got what it takes to be the fittest in Arlington? We're celebrating the CrossFit Games this year with a team workout at Ballston CrossFit on July 21st at 6:30PM, followed by a viewing party at the box complete with a lululemon Trunk Show.
Come ready to sweat like a champion, watch your favorite athletes, and shop exclusive lululemon gear.
New to CrossFit? All levels are welcome!
====================================================
5 x2 Clean & Jerk
*Working Sets start at 70%
* Not touch and Go, Athletes must Split Jerk
EMOM 10:
Min 1: 3-5 Stict Muscle Ups Fx: 5 Strict C2B/5 Strict Ring Dips
Min 2: 6 OHS @ 75% (From the floor)